Purchase Janice's New Book
---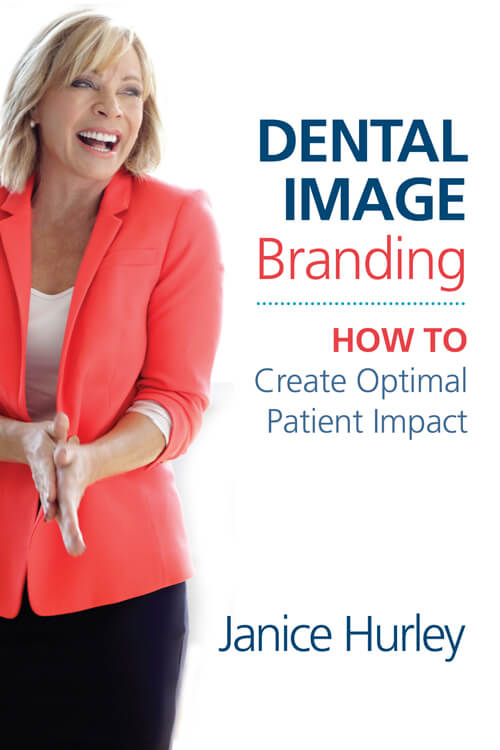 ---
Janice Hurley has released her new book – Dental Image Branding.
Janice unlocks all the secrets to creating optimal impact in your practice and for your patients. Janice knows that successful people are not successful by accident. They have learned how to use their strengths to their advantage and minimize their weaknesses. You really can make a positive effective impact on your patients from start to finish by looking at your practice through the eyes of your consumer. The advice offered in Dental Image Branding is written for the entire dental team: Dentists, Hygienists, Assistants, and Office Manager. It truly takes a village to create an image and to maintain a consistent practice brand.
In Dental Image Branding, Janice Hurley will show you how to avoid the biggest mistakes that drive away patients and how to optimize patient impact through the use of  the five senses: what patients see, hear, smell, taste, and feel. 
---
Just $25.00 and Free Shipping!
You can purchase your copy today using this PayPal™ link.
---